Original source: Gunaydin
Interview by Sonat Bahar
Maintaining its top spot for three seasons, Bir Zamanlar Cukurova made a decisive opening to the new season. The series, which includes İbrahim Çelikkol in its cast, will air on Thursday, September 9, with the first episode of the season. We met with the handsome actor İbrahim Çelikkol before and we talked about many things from family life to nature passion. İbrahim Çelikkol: "I live a simple and spontaneous life. You can't even hear your own voice in the city. I realize that I always need nature and sometimes I need the city."
ATV 's series, Once Upon a Time, Çukurova , which has been at the top for three seasons , will enter the new season decisively on Thursday evening. İbrahim Çelikkol , one of the most popular names on the screen, has joined the cast. We talked to the master actor about his family and his lifestyle intertwined with nature: You can't even hear your own voice in the city.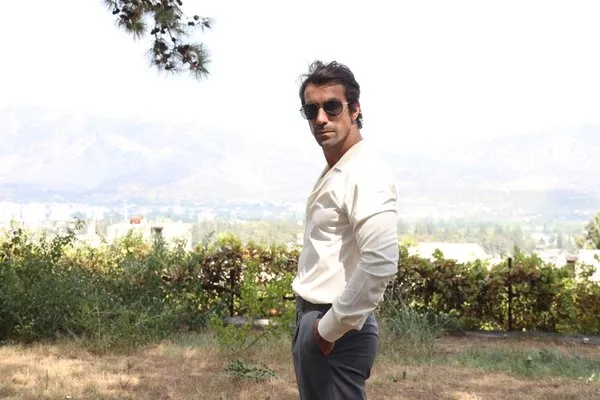 İbrahim Çelikkol is someone who made his name in this industry as a young man. He is a somewhat mysterious person who hasn't lost himself over the years and has maintained a life calm and serenity. Now he will be on the ATV channel with the series, Bir Zamanlar Cukurova. We talked to Çelikkol about his new role, his life and his adventures in fatherhood.
– I interviewed you in 2014. At that time, you said that you are someone who likes nature and sports. Looking at your current life, you are a monument of stability. Over the years, the popularity that came with acting hasn't changed anything… Are you always like this?
– If you build your life on your character and things that belong to you, you find yourself the same even after years. We are talking about things that have a great impact on my life; sports, nature, animals. It does not seem possible for any factor to completely replace all this over the years. Maybe small details change from place to place, that's all.
– After the pandemic, we found ourselves dreaming of a life in nature. You did this years ago. What took you away from city life?
– Actually, I'm not far from city life. I just know that I need nature all the time and the city sometimes. That's why I'm in the city as much as I need to be.
– What kind of life do you have in nature? For example, what is missing in your life?
– For example, there is city chaos. I live a simple and spontaneous life. The city is such that sometimes you can't even hear your own voice. In the life I choose, I listen to myself more. For example, I don't have to prepare for hours to go out. Preferring to live and spend time away from the city makes my moments and memories more precious. I don't have plans which are essential in the city setting. I live in a way that is good for my soul and body, where I can live whatever I want more.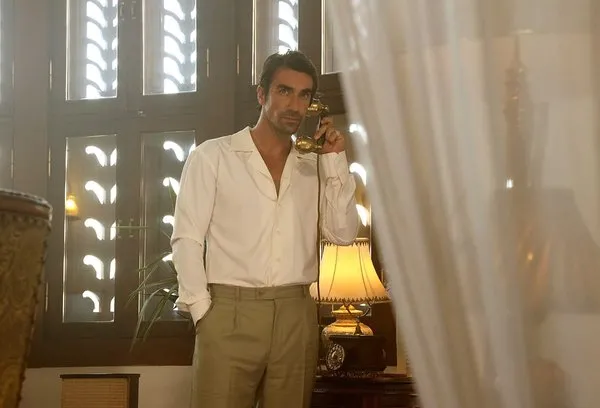 – How did a life integrated with nature come to you? What stones did it move in your philosophy of life?
– I've never met anyone for whom it didn't feel good to be a part of nature. In fact, nature is a jewel that has been presented to all of us on equal terms. But if you don't notice it, you can't take it and wear it around your neck. There is order and balance in nature. When you realize this, it draws you in more. The more you give, the more you will get in return.
– When I saw your wedding photos, I liked it very much, it was very natural. Far from exaggeration, warm… It was a great concept. Whose idea was it?
– Thanks. Not anyone actually. Completely self-made. We didn't even have 24 hours to plan after we made our decision. It was an unforgettable moment for us, where we sincerely became ourselves and took nature with us.
– You keep your private life pretty private. Is this a particular decision?
– I don't have a special effort for this. The places I choose to be are mostly not very crowded, maybe that's why.
– I feel like this: Your partner is for you. So she loves nature, sports and forest as much as you do… Am I wrong?
– Then can we call this a family? In fact, we were able to become spouses because we both had similar excitements in terms of life and way of living.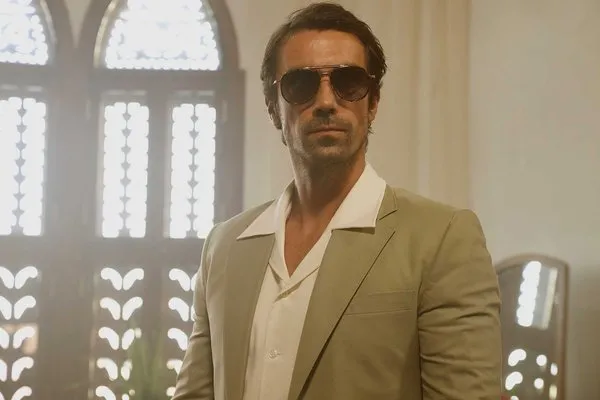 As a man who lost his father at a young age and suddenly became a father to his family, how is your relationship with your son? –
I am very lucky to be the son of a man like my father. I saw the finer points of being a father in him. I'm sure if we could spend more time, he would have taught me much more, but even this much is my best guide for my son. The thing I value most in my relationship with my son Ali is love. I try to pour unconditional love and compassion into him as much as possible. To understand and be understood. These are our heaviest foundations in our father-son relationship.
–What responsibilities do you have to your son Ali?
Fatherhood. Unconditional and unlimited love. Whoever you ask may say different things, but this is a responsibility that is indispensable. I can be supportive in areas that I think I know. Like sports, like being in contact with nature, for example. But apart from these, I can say that I am a good student in experiencing life with my son.
They have a special energy, different from today
– Once Upon a Time Çukurova has been at the top for three seasons. The audience has great expectations for the new season as well. Are you excited?
– As with every new project, I am excited and confident. Although it seems that for a job that the audience has been familiar with for 3 seasons, the turn of the story will be important. The effect of my character on this excites me.
– You return to the screens with the period series. How would you evaluate the period series? What are the advantages for a player?
– If you are shooting period piece, I think it is necessary to have complete understanding over the time the story takes place. The values ​​of each period are different. Integrating this with the story and the character is the most meticulous part.
– A story set in the late 1970s. Do you feel like you belong to that era? Would you like to live then?
– The late 70's is a period that I heard a lot about from my elders. If I had to go back to that period right now, I don't think I would have any difficulties.
– What do you think about the clothing style and costumes of that period?
– I think men were just as attentive and stylish as women. Of course, it is far from today, but there was a special energy in those times.
– Who is Hakan Gümüşoğlu that you will play?
– As we watch Hakan Gümüşoğlu's character, we will all get to know him and I think we will love him very much. A character full of surprises.
– What do you think is the impressive aspect of Hakan? How will the audience feel when they see Hakan?
– An all-in-one character. He has many features that will make the audience laugh, love and appreciate him.
– The shooting is done in Adana, how did the team welcome you? What is it like to be in Adana?
– I got very lucky with my teammates. Since the first day we started shooting, I felt as if I was at home even though I am miles away from my home. I am happy to work with them. I am getting used to Adana more and more every day. I'm here for my job. I know this and I'm trying to enjoy it.
A period in my life when I was ready for life's surprises
– Are you at peace with yourself? Are you one of those who see the glass half full?
I think I've been unfair to myself on this subject from time to time. I can be much more critical and cruel when it comes to myself. Although I can see the glass half full at the end of the day, it can sometimes take a long time.
– What stage are you in right now?
– I'm in my late 30's now. This is a period when you think that you have gained enough experience and you can predict how you will meet life's surprises. After all, you have had a lot of life experience with yourself. More mature, clearer, sometimes more impassive, etc. But whatever it is, this is a time when you know why and when you are.
– In the interview I had with you, I asked, "Are you worried that if you get married, your fans will decrease?" Did they increase?
– The value of the people I know who support me is indescribable. We can even say that it is one of the most effective sources of motivation in my career. Even though it may seem like I don't know all the people and they don't know me, there is a bond between us that is difficult to describe. That's why I thought it would increase after my marriage. After all, the happiness of someone they love wholeheartedly will make them happy too.
– Have you looked at life differently after the age of 35?
– Of course.. I think we look at life differently after every age, not only after 35.
– Do you have daily routines? In the name of sports, health, food, etc…
– The first thing that comes to my mind is to start the day with coffee every morning. Maybe not on a daily basis, but there are things that I do often. For example, I don't leave much time between my walks and exercises.
I'm not used to Adana's weather yet
"I can't say that I've gotten used to Adana's weather yet (laughs). It can be a bit challenging for us since we started working in one of the hottest periods of the season, but as I said, each of us is here to do our best. It's not a big deal."